For more details about a conference, click on its title. For further information use the links to one of the conference organisers in the listings below. or contact Stuart Sweeney directly.

For a comprehensive list of all the future events look on the International Sonnenberg site.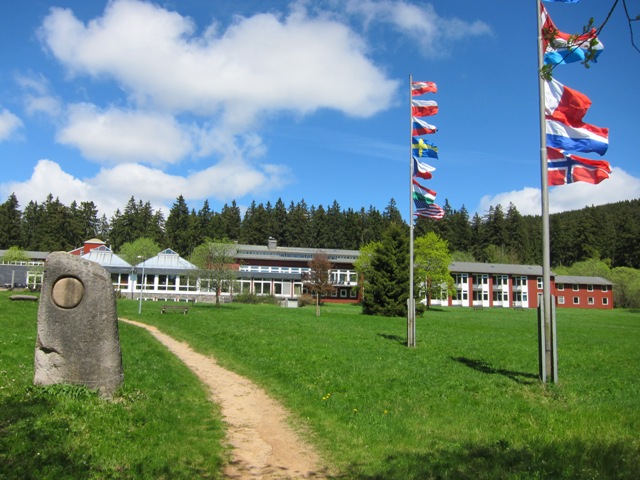 Details of recent conferences
---
The 100th Anniversary of the Russian Revolution, Internationales Haus Sonnenberg

24 - 28 May, 2017
We know how it ended - but what do we know and what do we think of how it began?
A beginning that was a new departure in every field of society; what were its causes, and what was the worldwide echo of the revolutions of February and October 1917? There is agreement that the October Revolution was the beginning of the power blocs which shaped the 20th century and had an impact on every issue of foreign policy and many aspects of domestic policy as well.
Experts on the subject helped us to understand contrasting views of the Revolution, explain the background and distinguish between as yet unfulfilled promises, illusions and power politics.
The conference languages were English and German and several SAGB members attended.

---
Pre-conference Programme: "Nature and health in the Harz"
22 – 24 May 2017
For the fourth time, there was a pre-conference meeting to make the trip to Germany more worthwhile. On Monday afternoon, Tuesday and Wednesday, the programme took us to various sites and organisations connected with the theme. On Tuesday evening there was also a wine-tasting session with appropriate snacks. The Russian Revolution conference began on Wednesday evening.

---
Czech conference: "European Reformation in Bohemia"
11 - 16 June 2017
This was held in Kutná Hora, 70 km from Prague, an important part of Bohemian, German and European history. As well as a few lectures, conference attendees visited the
historic old town, ancient churches and monasteries, castles and palaces, museums and
galleries and also experience musical, commercial and industrial traditions.


---